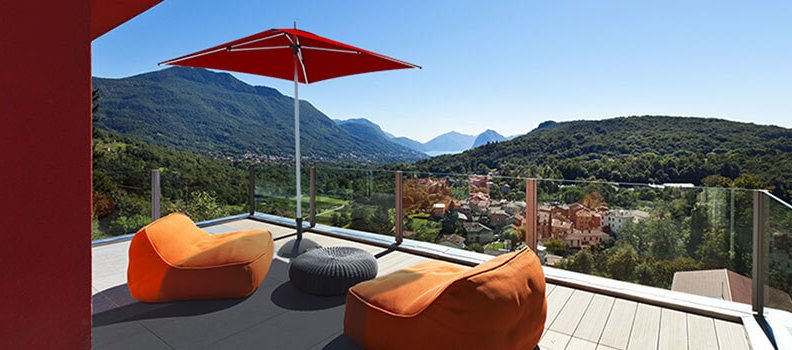 Colour-blind
On the Internet, everyone is a bit colour-blind. Especially when making purchases via the Internet, you can run into surprises. The settings of your computer screen, among other things, can make colours look different than they really are.
RAL colour system
The RAL colour system was developed in Germany in 1927. RAL is an abbreviation for ReichsAusschuss für Lieferbedingungen. A quick Google search tells us that this means something like the 'national committee for terms of delivery'. This is where universal codes and names were given to colours. These numbers are essential, because what one may consider to be turquoise, the other may find green. Today, there are actually 7 RAL systems, but for the sake of convenience, we will stick to RAL Classic for now. This is expressed in 4 digits and a unique name, such as: 6028 – Pine green. Via this Wikipedia link, you can view the RAL Classic colours.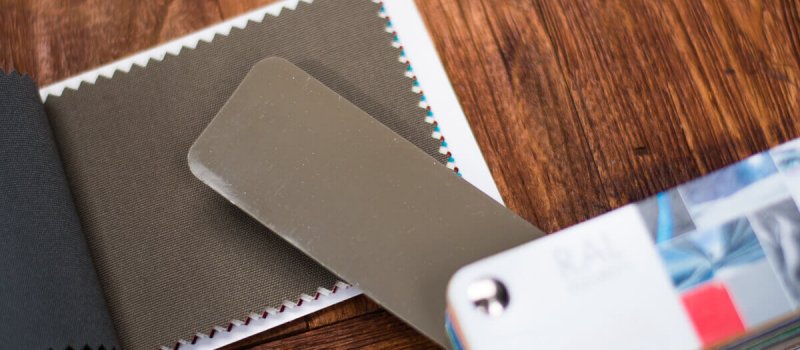 The best match
Unfortunately, this system does not apply to Solero's sun protection screen. This is because RAL is a coding system to define colours of paint and other coatings, not of a parasol screen. It can still be very important to know what RAL colour the selected fabric looks like. This way, furniture or paint can be more easily adjusted to the parasol, or vice versa.
We have held the canvases next to an official RAL colour chart especially for you, and come up with the following best 'matches':
| Digital colour | O'Bravia number and colour name | RAL number and colour name |
| --- | --- | --- |
| | 150 – black | 9004 – signal black |
| | 197 – anthracite | 7012 – basalt grey |
| | 144 – taupe | 7006 – beige grey |
| | 40 – natural | 9001 – cream white |
| | 41 – off-white | 9016 – traffic white |
| | 123 – red | 3003 – ruby red |
| | 129 – azure blue | 5018 –turquoise blue |
| | 125 – navy blue | 5011 – steel blue |
Solero O'Bravia fabric samples
To be sure what you are buying, you can request a free set of Solero fabric samples via this link. We will then send it to you by mail, together with our latest catalogue. This way, you can be sure that the parasol fabric matches the cushions of your garden set.