Light fastness
The light or color fastness of your parasol is mostly determined by the manner of coloring. The Solero parasol cloths are colored to the core of the fiber during the production process, compare it to a carrot that's orange through and through. In contrast to other clots that are colored after being woven, and are only colored on the surface due to this, like a radish. Red on the outside, but colorless on the inside. This manner of coloring makes the cloth resistant to the radiation of the sun, the black cloth will stay truly black for 4 years. This looks like this: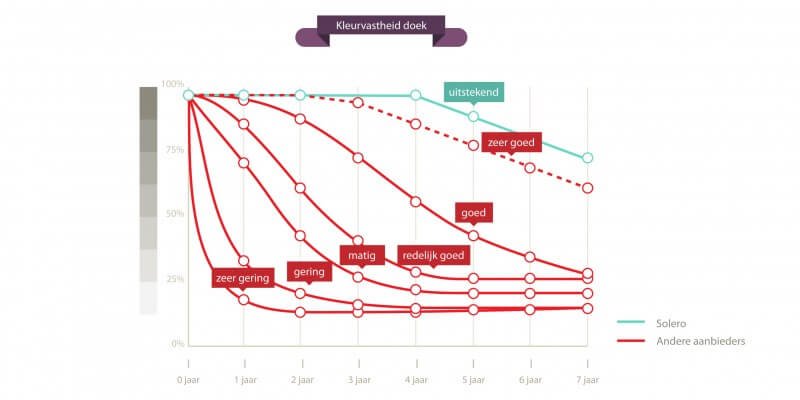 Water column
Besides color fastness is the water resisting ability of the cloth an important factor. You obviously want that you and your guests can remain dry under your parasol during a summer shower. This ability is expressed in a water column. A water column says something about the amount of water a parasol cloth can handle before water will soak through. A water column of 300 mm like the Solero O'Bravia cloth has, says that the cloth will only start letting water through when the pressure is comparable to the weight of a column of water that has a height of 30cm. The water column shows how many mms of water per cm2 can be on the cloth before it starts leaking.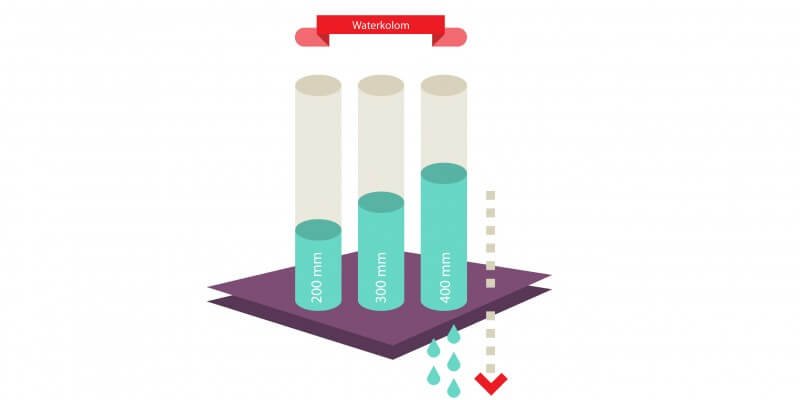 UPF-Value
Solero parasol cloths provide an excellent protection from the harmful influences of the sun. Due to the deterioration of the ozone layer much less of the ultraviolet radiation is filtered. This means that a qualitative cloth with optimal protection is becoming more and more important. All cloths filter 100% of the harmful ultraviolet radiation. We indicate this with the factor UPF 50+.